Email Addresses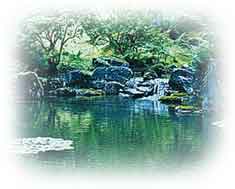 If you place an order with us, your address will be added to our email address list. Occasional emails will be sent with seasonal pond tips and special offers. We do not share your email addresses with any third parties. If you wish to have your address removed from our email address list, please contact us.
Cookies
This website utilizes cookies to retain your information during your shopping session. The cookie is only a temporary one and after 20 minutes of inactivity, it deletes all information inputted into our website. Any information provided into the cookie is solely used for the purpose of completing your sale and is not shared or accessed by any third party.
Security

We use the Apache Server secured with Apache-SSL to protect your billing information. Secure Sockets Layer (SSL) encrypts information and keeps the data private and confidential between your machine and Van Ness Water Gardens. This technology makes it safe to transmit your credit card number over the Internet. As a further safeguard, we require your browser only use known good encryption algorithms.

Look for two security icons, the "s" after "http" in the address line and the lock in the top menu bar and bottom status bar of your browser in Netscape (or in the bottom status bar only in Internet Explorer).